Book review: The Elements of Investing by Malkiel and Ellis.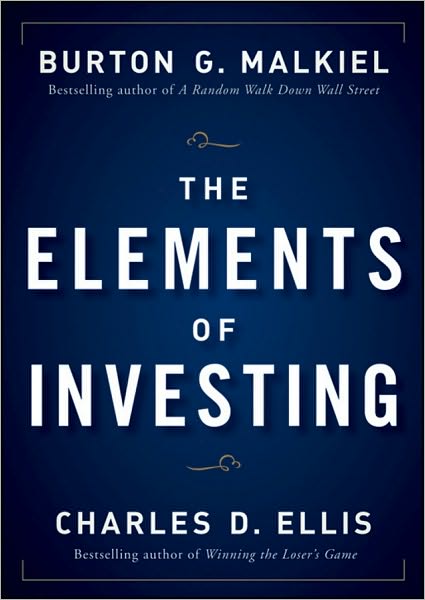 [The Elements of Investing: Easy Lessons for Every Investor by Burton G. Malkiel, Charles D. Ellis]
The book is based off of 'elements of style' with a bare minimum yet sufficient information an investor will need to be successful. The take is slightly more defined than The Investment Answer by Daniel Goldie, Gordon Murray and provides you with some good recommendations.
In short, the following portfolio is suggested:
a) US ETFs : iShare Russell 3000, Vanguard total stock.
b) Total world – US : Vanguard FTSE All World, Spyder MSCI ACWI
c) Total World + Us : Vanguard total world, iShare MSCI ACWI
d) Total Bond : Vanguard total bond market, iShare Barclay's aggregate.
This couldn't get any simpler!
-A
Comments
No comments yet.
Leave a Reply